ART BASEL: FREE CAR SHOW 'PROMENADE AUTO WYNWOOD' 2019
December 8, 2019 @ 10:00 am

-

3:00 pm
The event is free and open to the public.
Three blocks in Wynwood will be closed to traffic for South Florida's Fifth Annual showcase of the region's finest in "Road Art" collections. More than 66 of today's automotive gems will be on display from across the state, ranging from classic and vintage antiques, to exotic sports and custom-built Supercars. Collectors and car enthusiasts alike will bring their prized possessions to line the streets in the heart of Wynwood's arts and entertainment district for more than six hours of eye candy for auto enthusiasts of all ages.
"We're pleased to announce our Fifth Annual Auto Promenade Wynwood," says Elo, the Executive Producer and founder of Miami Supercar Rooms.
Previous years, we have hosted Automotive legends such as Paolo Pininfarina, Fabio Lamborghini, Wayne Carini, Cleo Shelby.
This year we're expecting more than double the number of vehicles on display from owners and collectors across the region, as well as over a ten thousand people anticipated to attend with their families for an enjoyable day out. Auto Promenade Wynwood is the city's first annual Road Art showcase that exhibits America has to offer – allowing owners to display their prized possessions for everyone to see each and every year.
An exhibition of Supercars will be on display
An exhibition of Classic Cars will be on display
An exhibition of Art Cars will be on display
Elo and the management team at Miami Supercar Rooms will issue invitations to its members, owners and collectors from the automotive community to enjoy a dedicated VIP area within Miami Supercar Rooms, where the annual Lobster Brunch will be served at 12 Noon.
At the end of the day, trophy presentations will be awarded to each exhibitor for 'Best Art Car,' 'Best Supercar,' 'Best Classic Car,' 'Overall Auto Promenade Champion,' and "Elo's Choice' as part of the annual awards ceremony.
Highlights from last year's Auto Promenade included a jewel-encrusted Dodge Viper GTS, a McLaren 650S, a custom designed 1952 Chevrolet known as "The Frankenstein" and a 1979 Cadillac El Dorado with Texas-style horns built-in to the hood.
Miami Supercar Rooms houses an indoor Road Art Gallery that contains one of the world's most prestigious collections, including a 1929 Rolls Royce Bootch (1 of 1 in the world), 1961 196 SP Ferrari vintage racing car (1 of 11 in the world), 2007 Shelby Supercar Ultimate Aero TT (1 of 15 in the world — Vin# 001), 1958 450 S Maserati vintage racing car (1 of 33 in the world), , and a 1953 Lamborghini Tractor – the only one in America and one of only three remaining in the world.
Miami Supercar Rooms Auto Promenade Wynwood takes place on Sunday, December 8th starting at 10:00am until 3:00pm
The event is free and open to the public.
Any interested participants who would like to be considered for their vehicle to be displayed please email carshow@miamisupercarrooms.com along with a description and picture of your car. Accepted participants will receive VIP entry with complimentary bar throughout the day alongside breakfast and the Lobster Brunch.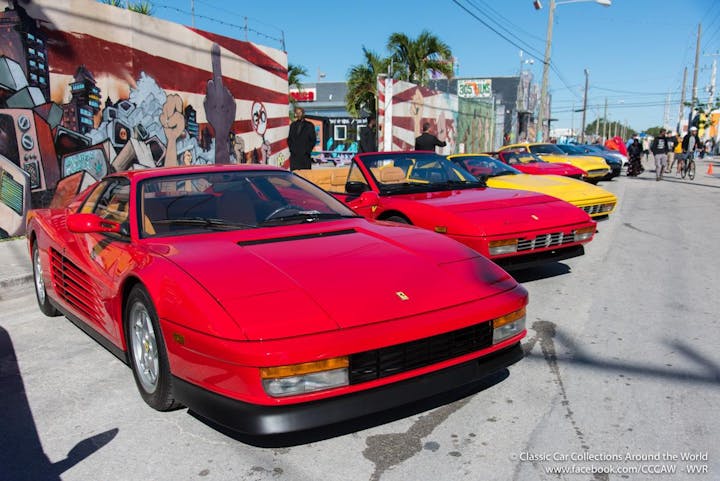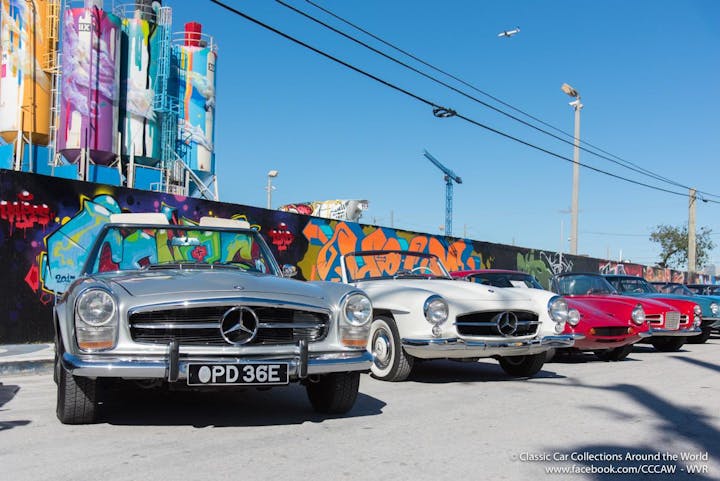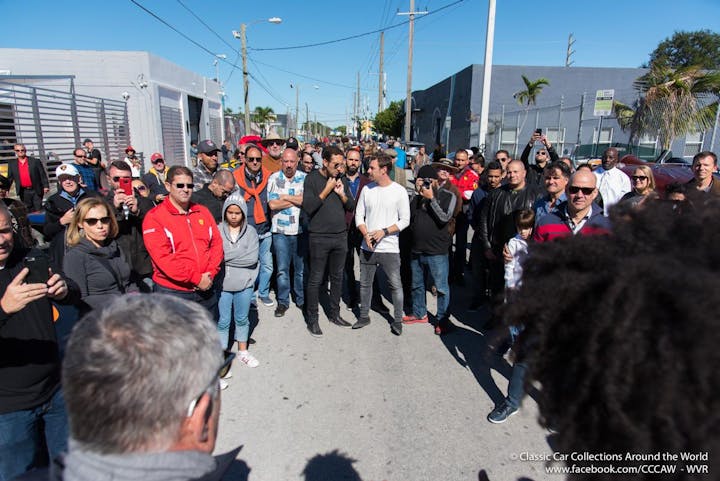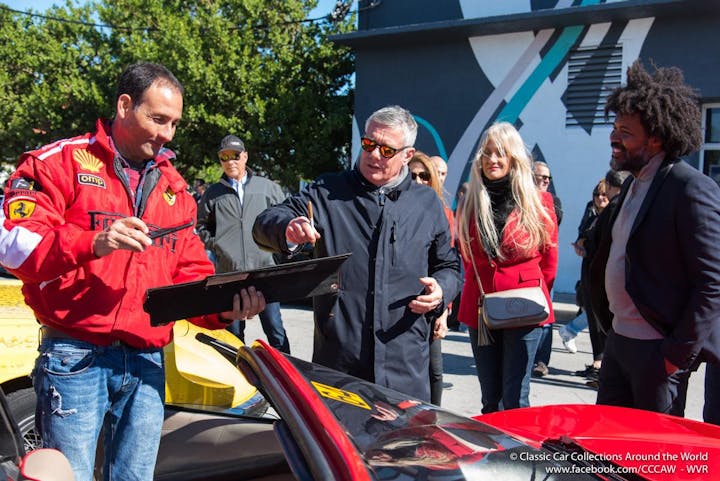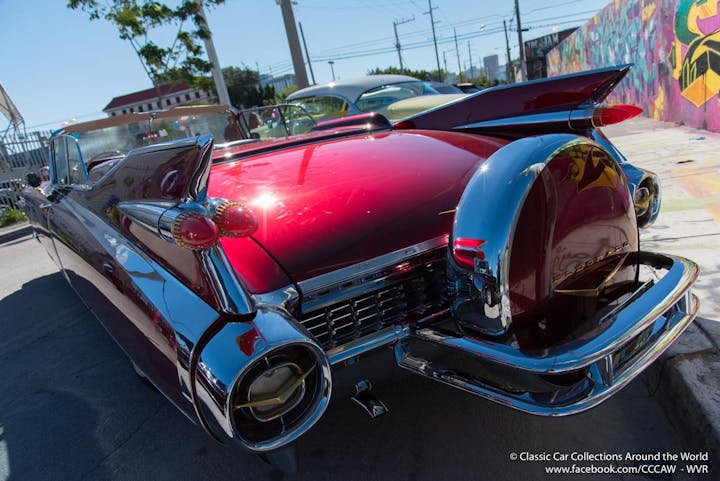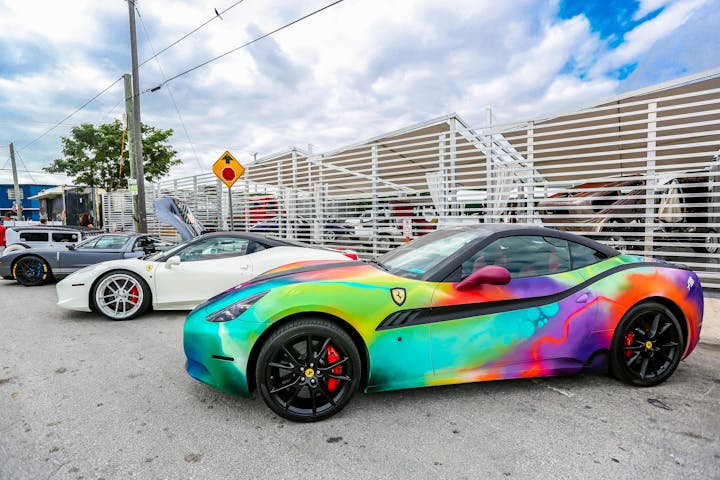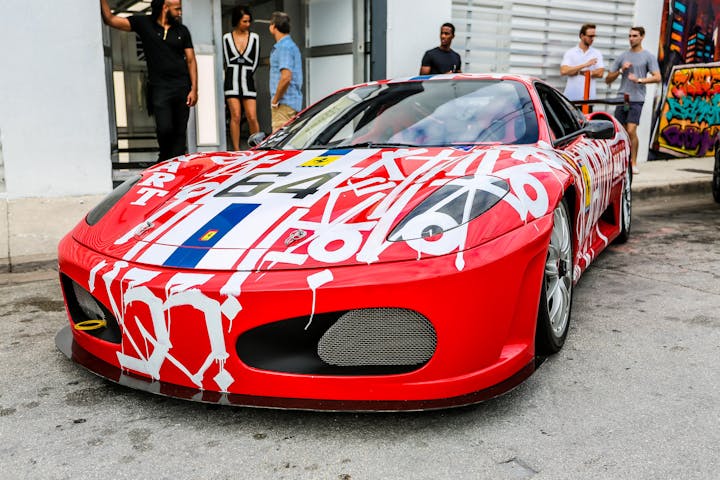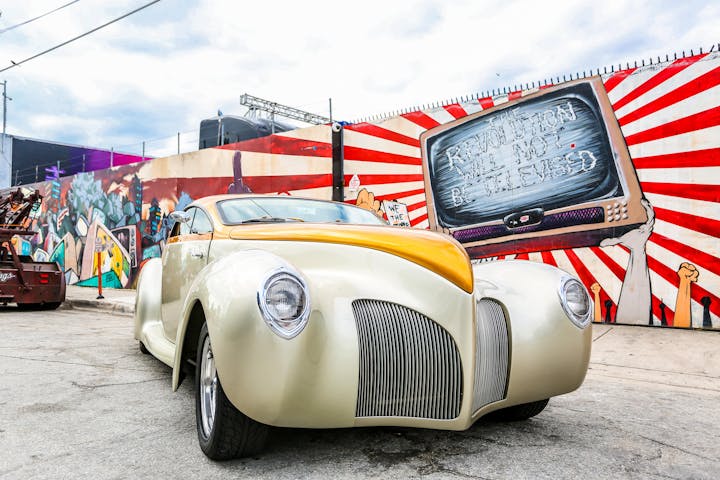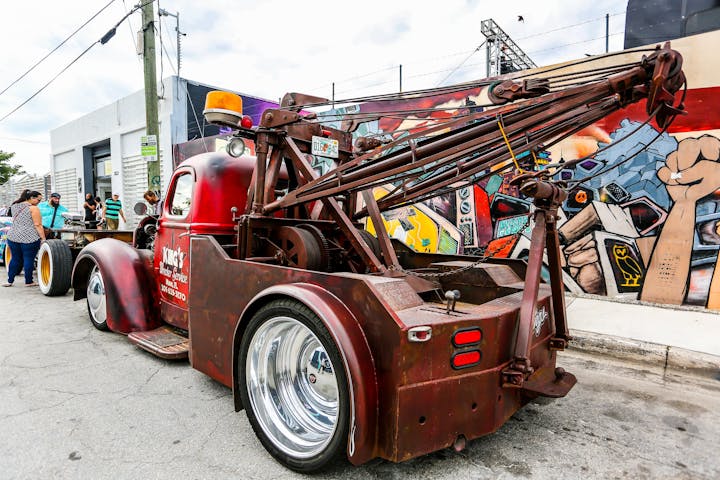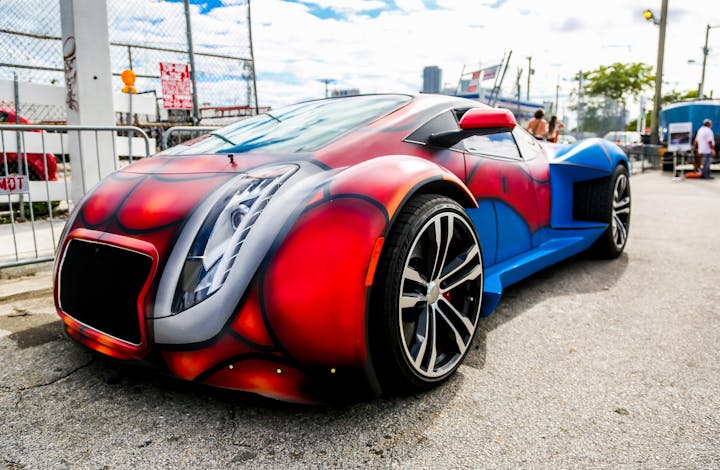 Related Events
NOTE: Events listed here are subject to change without notice.  We are not responsible for cancelations, errors, or omissions.