A true Miami success story.
Gaston Rossato sold his first car, a 1981 Toyota Corolla he'd purchased from one of his South Florida neighbors, when he was just 9 years old. He was hooked.
Rossato started his collector car dealership, the Barn Miami, in 2013, buying and selling underappreciated specialty vehicles out of a rented one-car garage. Although his father still works with him as an adviser, Rossato, now 37, has seriously upgraded. His shop occupies a 10,000-square-foot standalone warehouse building in Doral, with acid-stained, polished concrete floors. In a lofted, clubby lounge perched above the showroom, a picture window overlooks more than $6 million in inventory, including Ferraris, Alfa Romeos, Porsches, Mercedes-Benzes, and Volkswagens.
The dealership's name came as a surprise Valentine's Day domain registry from Rossato's wife, Nicole, to evoke the idea of "barn finds" in vintage car collecting. The business has developed a dedicated customer base, many of whom return to buy or sell multiple vehicles. These automotive aficionados—including Gen Xers and millennials, people of color, and women—flock to on-site events celebrating car culture, such as lectures and discussions, and regional unveilings of new models from exotic automakers.
In general, people despise going to a car dealership. In fact, a 2016 survey from since-shuttered online car sales startup Beepi reported that a majority of Americans felt anxious, uncomfortable, or taken advantage of at a dealer—and that feeling was more acute for younger car buyers. One-quarter of millennials said they'd prefer to wait in line at the DMV or do their taxes. A similar proportion of Gen Xers said they'd rather get a root canal than visit a car dealership.
Consumer surveys from automotive sales consultant Kelley Blue Book found that satisfaction with the car buying experience hit its highest levels during the pandemic, as lockdowns and shifts in technology and behavior moved more of the process away from dealers.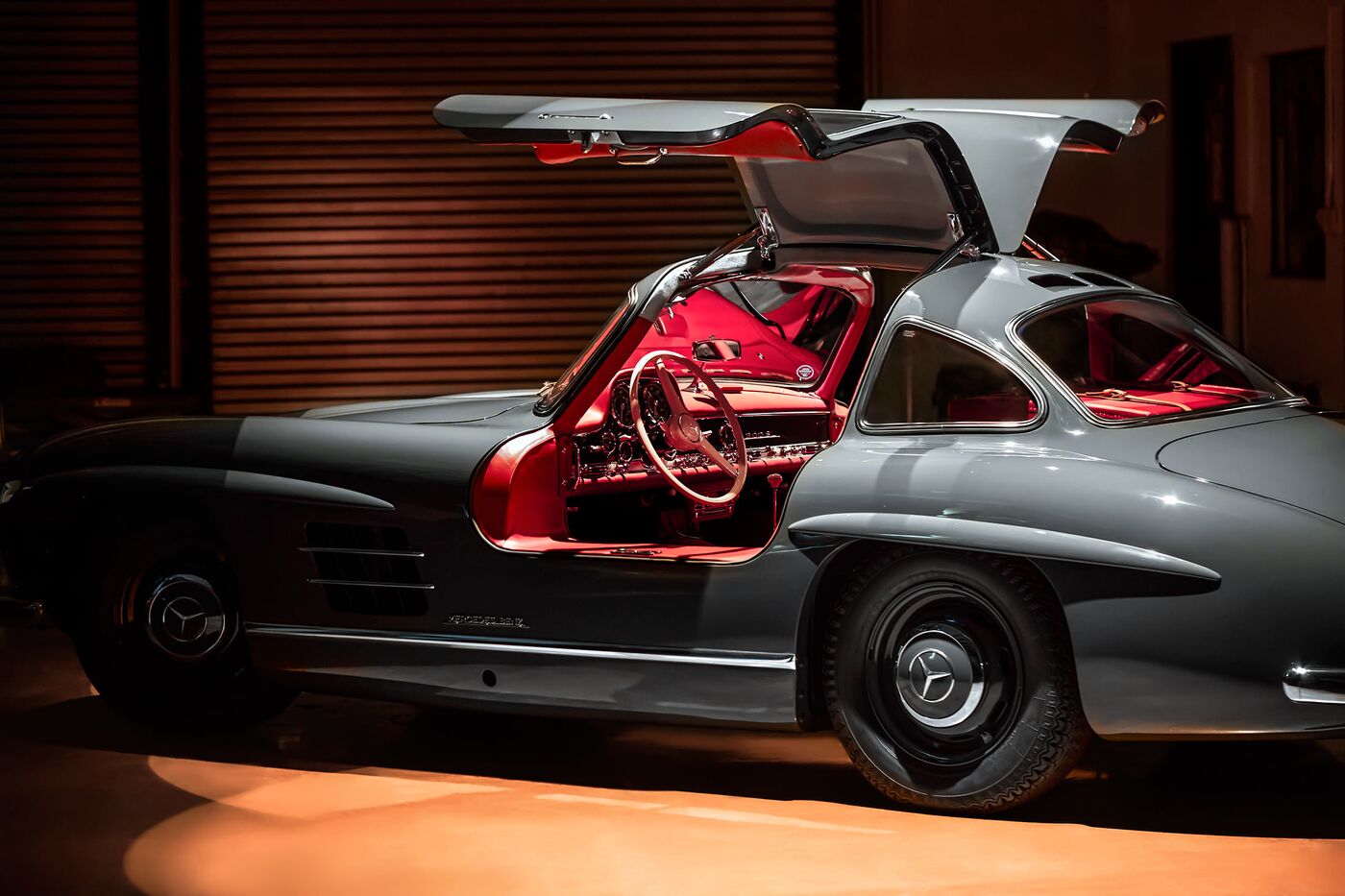 "The worst thing is to go to a car dealership," says Emmanuel Laroche, a 42-year-old spice importer in Bayview, Fla., who's a repeat customer of Rossato's. "When I was looking for my 1974 Alfa Romeo GTV, I met with other dealerships. But they were pushy. Gaston was very easygoing. I went to see him, and we talked for an hour, just conversation. I felt like I could trust him."
These qualities are key for car buyers, especially those interested in the vintage automobile category, where prices have soared in recent years and competition can be fierce. Many new collectors go to online car auction sites Bring a Trailer, Hemmings, and Cars & Bids. All of them have a knowledgeable commentariat offering advice and criticism, and there's no direct pressure from a seller. These sites are also able to offer huge arrays of cars, because they aren't constrained by the need to hold a physical inventory.
The Barn is in a rare category of trusted in-person dealers, such as Hyman Ltd. in St. Louis and Autosport Designs Inc. on New York's Long Island. The latter two have decades of experience and a client base of connoisseurs who allow them access to some of the most exclusive cars.
"It isn't just about the car. If you have a great dealership experience, you will come back," says Ivan Drury, senior manager of insights for automotive research firm Edmunds.com Inc. "I know people who are repeat buyers, who are even loyal to salespeople—especially if they're kind and truthful and answer questions quickly. If you've earned someone's trust, that's a major accomplishment."
Rossato has built his business on these principles. If he doesn't have the exact car a client wants, he'll help them find it and broker a deal. "We have a strong network of current and former clients and other dealers. And we know where certain cars are—cars that aren't even officially on the market," he says. "If we don't know, we know what doors to start knocking on first."
He'll even travel with clients to check out a car he isn't officially selling to help them complete their due diligence. (For top clients, this is a free service. For strangers, Rossato says, "I'd need to charge for my time.")
When clients come to his shop to view a car they're interested in, he gives them the royal treatment. "We pull out the manuals for the car, the historical documentation, whatever we have for them to review, comfortably," he says. "And we put the car they're interested in right under a triple-spotlight setup that we built out in the showroom, and put them upstairs at the glass wall, looking down on it. It makes people feel special."
It helps that the Barn features compelling inventory. Aware of the trends in the collectible car hobby—wherein each succeeding generation purchases the cars that were imprinted on them in their youth—Rossato specializes in "young-timers," cars from the final decades of the 20th century. "The market defines the kind of cars we offer, and a lot of that today is up-and-coming, '70s, '80s, '90s cars," he says. "But we try to have a nice variety. Not all blue-chip, not all entry-level."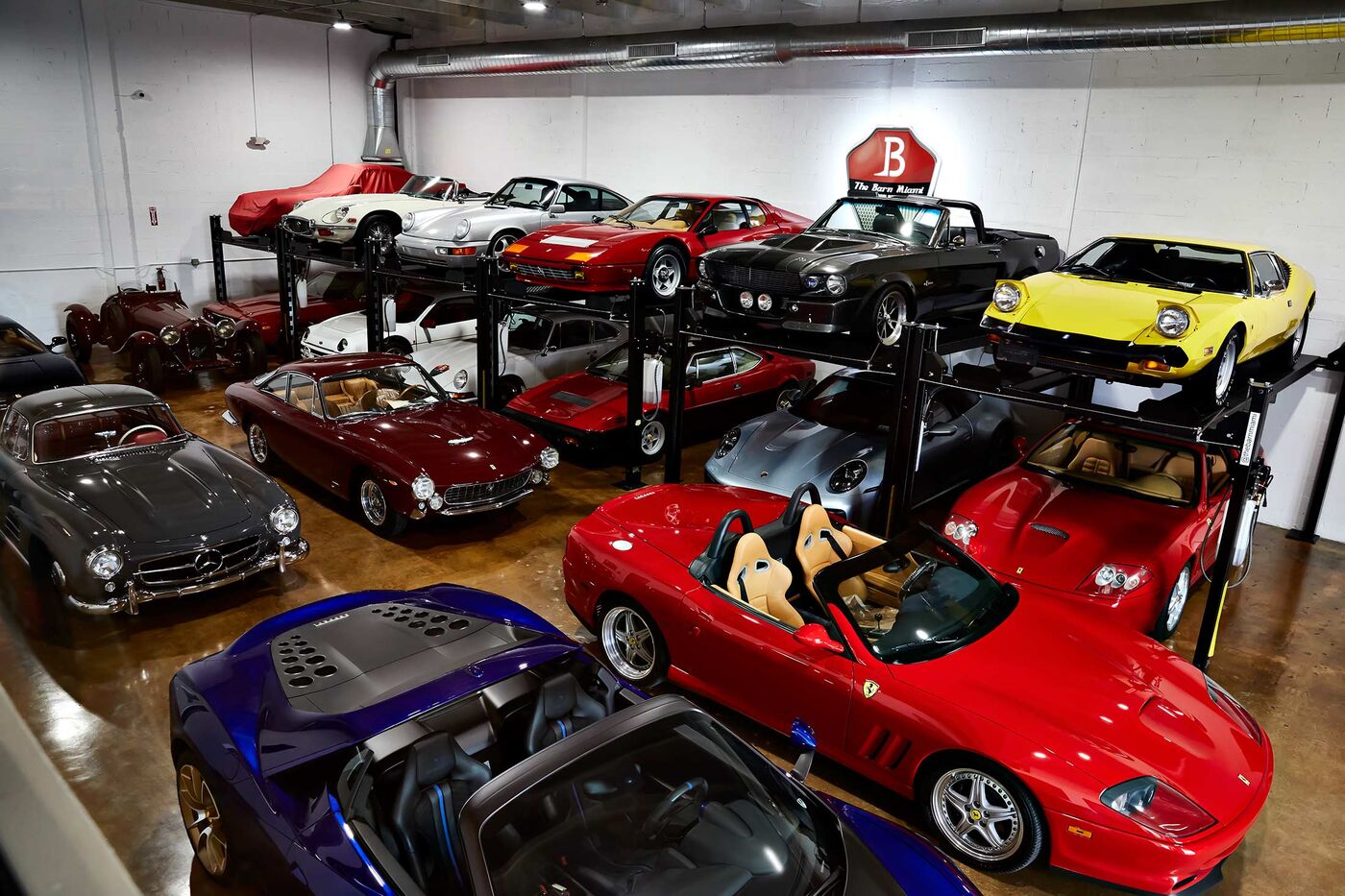 His inventory thus ranges from the mid-five-figures, like a $30,000 1979 VW Beetle Convertible or a $55,000 1980 Land Rover Range Rover Classic, to those in the low-seven-figures, like a 2005 Ferrari 575 Superamerica or a 1958 Mercedes-Benz 300SL Roadster, both $2 million.
Knowing his target demographic craves community and experiences, he's made his dealership a place for clients and potential clients to gather and ogle the merchandise. Rossato has hosted events on-site for Ferrari, for classic car insurance company Hagerty, and for Italian automotive design house and exotic carmaker Pininfarina. For the past five years he's organized a weekly Sunday morning "Cars and Coffee" meetup at a cafe in the Wynwood Arts District. And he launched AutoKultur 305 Social Club, a lecture series held at local breweries featuring discussions with automotive experts.
He's also expanding his online presence. The Barn Miami has more than 100,000 followers across its social media platforms, including YouTube, where he and his brother Renzo—who works in client relations for the business—discuss and drive the latest acquisitions. ("We always get the Property Brothers thing," Rossato says. "They call us the Car Brothers.")
His website lets customers browse inventory—with over 100 high-quality photos of each car—contact him, and even complete their purchases. "About 60% to 70% of our business is transacted virtually," he says. "Many times we don't even speak to the person. Though we might FaceTime, or send videos—walkarounds, or startup and driving videos."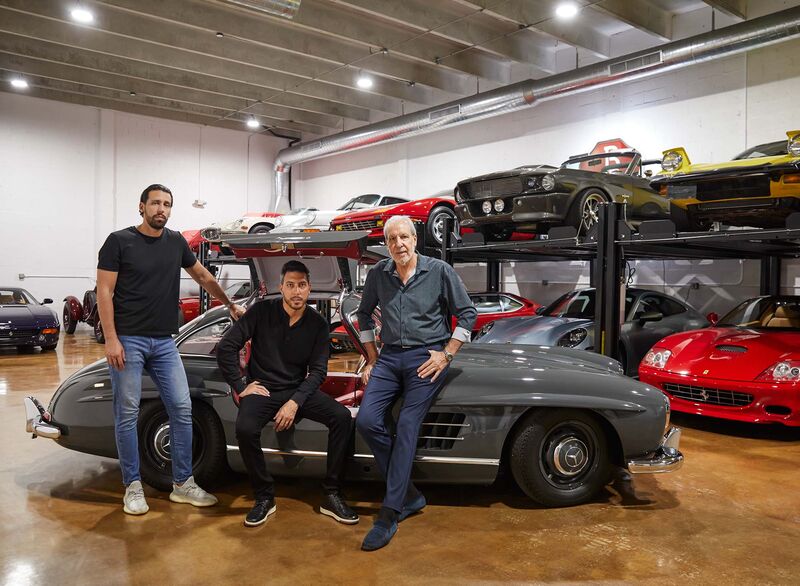 Again, this meets his target cohort's needs. "Millennial buyers are looking for the idea that you can get things done almost entirely online," Drury says. "And they want a dealership's website to truly align, to be just like what you'd see if you walk into the showroom."
Rossato's expansion plans include moving further upmarket. "There's nothing like a mid-'60s V-12 Ferrari. I've never sold a 250 GT Short Wheelbase," he says, referring to a highly collectible model that currently sells for $7 million to $9 million. "That would be really satisfying."
This wouldn't surprise his long-term customers. "I've seen him grow exponentially in his reputation, in the size of his space, in the type of cars he's dealing with," Laroche says. "He's just doing everything right."